Being "in love"
January 23, 2012
You'd rather spend as much time together as you possibly can.
Forget about what's on your mind, because they will always come first.
Your thoughts and abilities to move will always contain support.
When you wake up, they're the one you're thinking about.
And the reason you fall asleep is because you know they'll be there tomorrow.
You can feel your heart being completed every time you're close together.
And when you've had that first kiss, you'd wish that there'd be many more to come.
But, in reality, I see it as a distraction.
Always a smile on my face.
My thoughts are replaced by their voice.
To feel their presence, even when they're not there.
To talk about your future, as if it's the most natural thing to do.
And when your lips are pressed against each other's, you'll wish to never let them go.
It's an extraordinary feeling that you can't quite explain.
You just know that there's no one else in the whole world that could compare to them.
It's the sparkle in their eyes.
The softness of their lips.
The hair.
The body figure.
The laugh.
But what I find is most important, is the smile.
It tells a thousand words.
The way their dimples form and the way their eyes squint.
You take a mental picture of that moment and cherish it forever.

To be interested in their hobbies.
Asking questions.
Receiving answers.
Taking part in the art that they create.
The dedication.
To discover new possibilities.
But to take part in their interests is simply amazing!
It shows care and interest in that person.

Because, in the end, you'd rather spend any length of time with them.
To show you affection that you've been building up inside.
To kiss them on the lips and feel that spark being sent down your spine.
To feel the warmth while holding them as close to yourself as you possibly can.
To show them that they're the best gift you could ever receive.
But mostly, to show them that you love them more drearily, more passionately than anything else in the whole world.
A love that can only be found between the two of you.
It'll conquer any wars.
Cure the worst diseases.
Feed the ones suffering from poverty.
And begin the start of world peace.
Because it's stronger than everything combined.
The two of you are your own military.
The both of you are the greatest weapon.
And the greatest weapon can only be described in one magnificent word.
LOVE.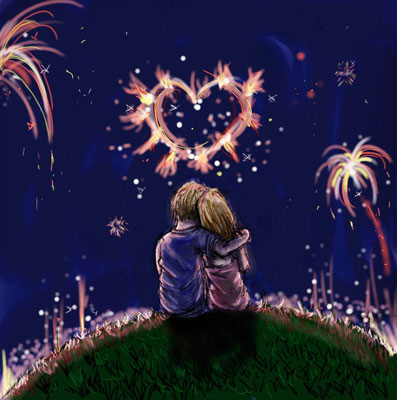 © Carissa G., Aberdeen, WA