True love...or fantasy?
May 13, 2012
Is it true love, or a fantasy?
We some say online relationships are stupid? Some suggest not. But can you actually fall in love with someone through the Internet. Or is it just all one big lie?

Although it is possible for everything said to be a lie, and that you can invent your own persona suited to the person you are talking to it is a 94% success rate. It is scientifically proven that relationships built through email and IM are more successful than those built face to face over dinner. So what is it that makes Internet dating so successful?
Well in my opinion, the fact your can talk and be yourself without feeling embarrassed going to make the relationship more successful. There is no more awkward conversations, no more blushes, and you can fall for the person not the looks.

It seems to me there is many positive aspects of online dating. For example an online relationship tends to last longer than a relationship offline.Also you get to know the person behind the screen before you even think about meeting them, you can exchange numbers, emails etc etc. Your chances are much more vast finding love on a site than finding love in town. Your relationship must be built on trust and feelings instead of just looks..

So if there are so many positive things about internet dating than why are people so negative about it? Are they just been close-minded, or do they have a valid reason for the hate on Internet dating?

Well, along with all the good things there is bad things...always disadvantages! What if you fall in love with someone you perceive to be a blond haired blue eyed guitarist who is 17 when in reality its a brown haired brown eyed mathematician who is 38? Or you think someone is a brown curly haired model who is 28 but turns out to be a ginger 13 year old? You just cant know for certain. Fake accounts are been created all the time because insecure people feel no one will like them for who they really are. Can you ever trust someone online?

Also you can change your entire personality, pretending to be something your not. so yes you can fall in love, but are you falling for who you think you are or are you fooling yourself into believing someones web of lies? In a recent survey I took teenink.com 4/5 people asked were in a online relationship which is a whooping 80%, 45% of those had been dating for over a year and 15% had met.

So the question is, can it be true love, or just one big fantasy?...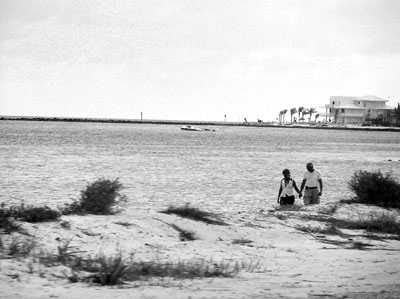 © Edgard B., Coral Springs, FL