Research of B&B Market in China's New Tourism Industry
June 7, 2021
Preface
B&B (Bed and Breakfast) has become popular for leisure travel in recent years as it meets personal and individualized needs for vacation stay and culture quest. Compared to the old tourism model, which products are standardized, and customers have to heavily rely on OTA (Online Travel Agency) to provide service and recommendations, the new tourism industry features in customer-centric product design. Most people have the access through social media platforms and are impacted by web celebrities' choices. With the growth of B&B, the governmental policy makers have captured the investment opportunities as well and encouraged the capital to flow into this new industry.
The development of independent travel has triggered the demand for personalized accommodation and even to the extent that some people first decide which B&B place they would like to check out and then make a travel plan around that city. B&B has such great attraction because its "host culture". When we think about B&B, we will endow it with non-standard accommodation and look forward to the unknown cultural experience, host-designed services and feelings. This model has been widely accepted around those developed tourism areas. Taiwan and Japan B&B industries have been blooming because of encouraging policies, film and television marketing, and fine services. China has released policies to encourage the development of non-standardized accommodation and has increased enterprise investment to promote the growth of the industry. Specialized accommodation has gradually become an important factor affecting travel decisions, and China's online tourism penetration continues to improve rapidly. Given the current developing trend, I believe that B&B value will be further recognized, and it provides a new entry point for online tourism enterprises to seize a share of the trillion-level tourism market.
Industry Overview and Market Analysis
B&B, driven by the rise of the sharing economy, refers to individual proprietors, housing tenants or commercial institutions that leverage their spare rooms to provide travelers with accommodation. Even though, by definition, B&B overlaps the existing short-term rental market, it presents a more tourists-oriented positioning and flexible length of stay. In addition, it concentrates efforts to emphasize local cultures as well as the construction of comfortable atmosphere so that customers may fully relax. As a common feedback, customers often enjoy experiencing the local life in the B&B, communicating with hosts and residents, and feeling the humanistic emotions.
The B&B industry has been equipped with relatively upgraded products and services and realized exponential growth due to both public policy promotion and consumption trends. With the support from public policies, the demand will continue to rise, and B&B industry will closely combine the upstream and downstream resources, fully grasp the changes of user demand, and greatly enrich the application scenarios. Moreover, in recent years, the number of tourists in China has been dramatically increasing so that tourism-related accommodation is demanding as well. The cheap and beautiful B&Bs have become the optimal choice for most people.
Therefore, I foresee that B&B industry will be in the Growth stage of industry lifecycle and the market demand will further grow. In 2018, China's online B&B reservation transaction scale exceeded 19.5 billion yuan and reached 26.5 billion yuan in 2019. Although year 2020 has been affected by the global epidemic, we already enter into post-pandemic period and show recovery of all industries. For individuals, after locking down for such a long time, traveling becomes one of the top choices to stimulate consumption, even to the extent of retaliatory consumption due to psychological reasons. Hence, from both perspectives of the country's economic development and individual consumption, B&B industry will be promoted and recover rapidly and present a higher occupancy rate than traditional hotels since people show concerns that hotels serve crowded customers with mixed and unknown backgrounds.
PEST Analysis
Analyzing B&B industry with a macro vision with consideration of politics, economics, social science and technology, we see incentives and the root driver for this industry to continuously expand and be more developed.
Political Factors:
· The 13th Five-Year Plan for the Development of the B&B Industry issued by the central government in China clearly requires the B&B industry to increase by 30% by 2020, and all local governments have issued local policies to improve the penetration rate of the industry.
· Starting from year 2019, the B&B industry has been benefited by dividend policy. The State Council government report pointed out that the B&B industry will be conducive to improving people's quality of life.
Economic Factors:
· Encouraged by Chinese government for boost of GDP, consumption upgrading becomes a major topic of the macro-economic strategy, especially during the recovery phase of the pandemic. Domestic B&Bs provide a perfect balance between safety and entertainment. Therefore, venture capitals including individual investors expect a strong growth for B&B industry and invest in building up more B&Bs as tourist resorts.
· In 2020, the per capita disposable income was 32, 228 yuan, achieving a YOY (year-over-year) increase of 6.5%. The improvement of resident consumption level provides an economic foundation for the market demand of the B&B industry.
Social Factors:
· The traditional home stay industry has a low market threshold, a lack of unified industry standards, and no professional supervision in the service process that negatively affected the development of the industry. It caused that people have less confidence in a trustworthy booking and stay with any traditional B&Bs. However, now we have increasing market players and the competition pushes all the B&Bs to provide better quality service in order to earn greater market share and avoid being eliminated. Also, the speeding spread of social media allows potential customers to have a dynamic and efficient information source. So, it forms this positive industry atmosphere to continuously improve and become standardized and regulated with cost-efficacy.
· The group of customers are gradually changing toward younger groups such as post-90s and post-00s who have open minds and chase for individuality and freshness. They become the main consumption subject who are in favor of B&B stays. What promotes B&Bs further is, these groups are heavily affected by opinions and feedbacks from social media, either from friends or web celebrities and KOLs (Key Opinion Leaders). With the power of the Internet, once the B&B opens the younger market, many more people will be automatically recommended and would like to have the similar experience and beautiful pictures so that they can share they have been there as well. The cycle of being recommended and recommend other people promotes user adhesiveness for B&Bs and increase revenue performance.
Technological factors:
· VR (Virtual Reality) Technology realized the availability to view 360 degrees of the B&Bs. The user not only can see the actual situation of the B&B on the mobile phone conveniently, but also, they can perceive the immersive environment. The easy-to-check approach offers customers more confidence in these non-standardized accommodations and earn the market for those people who choose to stay in a chained hotel not because they like, but they do not want to be natively surprised about quality.
· "With the development of technology, we define a new model named 'Internet +', referring to the combination of customer acquisition channels and technology. It was approved by Premier Li Keqiang of the State Council in 2015. First to propose. 'Internet +' is not only the mobile and ubiquitous Internet, and the integration and application with traditional industries, but also ubiquitous computing, data, and knowledge, creating ubiquitous innovation and leading innovation-driven development. This model ultimately changed OTA's roles. Previously, OTA is a blocker for detailed and authentic information about accommodation and people are received asymmetric data. However, with technological enhancement, customers are able to retrieve open-source data and make their decisions. The healthier relationship among B&Bs, OTA and customers also promote people feel comfortable to book the stays."
B&B Positioning
Tourism accommodation industry can be divided into standardized and non-standardized categories: hotels represent the former with standardized services and pricing while non-standardized accommodation has a wide range of varieties and pricing, including inns, B&Bs, vacation villas, cabins, tents and RVs. Furthermore, B&B itself can be divided into farmhouse and country villa according to the types and functions, aiming to provide a space that is highly personalized, cultural and natural. The following table analyzes in multiple aspects and explains the current positioning compared to traditional accommodation options such as hotels and short-term rental.
Figure 1: Differences between B&B and Hotels

B&Bs
Short-Term Rental
Hotels
Business Mode
Differentiation
Convenience
Standardization
Space
Idle from self-use
Idle from self-use
Hotel Rooms
Volume
Small
Small
Large
Facilities
High customization
Normalized living
High standardization
Service Personnel
Host
Owner
Professionals
Services
Dependent on host's offering
Meets daily life needs
Completed with entertainment
Industry Standards
Early Stage
Early Stage
Mature

The driving factor of B&B comes from the service subdivision demand of the leisure and vacation tour stage. The demand of independent travel consumers is highly personalized, and the demand to experience destination culture and local social networking is growing, and B&B can perfectly meet such demand. In 2018, 59% of consumers still first chose hostels for traveling, but the number of consumers choosing B&Bs increased significantly, up to 18% and 15% are from theme hotels. 4-Star hotels only occupied 10% due to their expensive prices. Therefore, it's not surprising to see blossom in B&B industry since it offers a well-balanced choice between uniqueness and pricing.
Another trend shown in the B&B positioning is that it is leaning toward younger generation. 50.7% of domestic bookings are within 26~35 and 38% are within 18~25. According to Consumer Group Analysis Data in the First Quarter 2019 released by Wooden Bird Short-term Rent, up to 48% of users booked B&Bs on their platform have monthly income less than 2,500 yuan, meanwhile, 42% of user income is between 9,000 to 16,000 yuan. According to the data, the phenomenon of polarization among B&B consumers perfectly address the balanced features: high customization and low pricing. The 90s group customers and young professionals who are at their early stage of career pursue a cost-sufficient traveling method while on the other side, people who are financially sufficient expect to have special experiences such as the distinctive Yunnan bamboo houses, Sanya sea view rooms and duplex villas rather than the same hotel experience in different destinations. In addition, these people have a higher possibility that they have established families and would prefer to traveling out together with spouses and kids. For convenience, they will choose to live in family-styled place or villa to meet the needs of the family. While either group enjoys the target feature that they are originally looking for from B&B offerings, they enjoy the other side of benefit at the same time. Therefore, younger group love affordable unique experience while high income people get the quality service but save more money, which no one will refuse to do so whenever possible.
Not only does B&B industry present an upward trending, but we also expect there is potential new market available in the future. For example, the opening of Beijing Universal Studios in August 2021, will bring major development opportunities for the surrounding B&B industry.
The Advantages of B&B
According to the survey as shown in the table below, when choose B&Bs, people will pay more attention to the price, residential experience and living environment. Hence, low price, good experience and artistical design are the advantages of B&Bs in the current developing trend. B&Bs with such advantages show a strong booking power.
Figure 2: Distribution of B&B
Key Concerns
PCT
Low Price
64.4%
Special Residential Experience
51.2%
Interior & Exterior Design
47.9%
Complete Facilities & Amenities
37.4%
Social & Networking with Strangers
17.1%
Flexible Occupancy
15.6%
Others
13.0%

The survey is designed and conducted by myself on WeChat as part of my market research that facilitates my own B&B business operations. Anyone who showed interests in my B&B place or eventually became my customer, I will pass along this questionnaire survey. Until now, I have received more than 500 qualified responses and helped me analyze the market trend. As a result, I concluded that for our target customer group, pricing is the most important factor that drives people's decision to book or not. Detailed questions are listed in the appendix.
In terms of pricing, B&Bs can be divided into economic price range between 50~300 yuan per unit and enjoyable price of more than 300 yuan per unit. Since the spending on accommodation is recurring, if the unit price goes high, then the total spending will be proportionally a lot higher. Therefore, it becomes one of the key factors to consider for travelers and they show a tendency to lower the cost accommodation and reallocate the budget to other entertainment or culture exploration projects. According to the data from Analysys think tank, more than 50% of users will choose products below 200 yuan by booking hotels online, and only 11.8% of users will choose more than 300 yuan. STR Global statistics also indicates that, in January 2019, the average income per room in China hotels was 326.82 yuan, and the relatively low price won the expanding market for B&B.
In terms of living experience and design, B&B is more of a home, which is convenient for family travel and party and easy to feel homey and relaxed. Also, it is more humanized. Beyond meeting the needs of daily living, B&B optimize the experience of interacting with different backgrounds people and obtaining various perspectives. Not only will you enjoy the travel, but also, you will feel excited about who you will meet and exchange ideas.
Business Model
The more and more market players enter into the B&B market contributes to the development of various business models. Currently, we observe that the business model in the industry is a combination between platform-oriented operation and individual operation and both targets to provide a one-stop service to B&B customers.
Platform Model
The platform model is an integrated approach that captures individual accommodation resources and acts as an intermediary role to present to the end users. Due to the disperse resources in all areas, the platform model benefits customers to do research efficiently through not only providing resources info but also building up an online community where people may share comments and feedbacks. These contexts will further provide a better picture for potential customers and help them find the one that fits the best.
Case 1: Airbnb is Core for Information Matching and World-wide Community
Airbnb comes from "air mattress" and "bed and breakfast". In 2007, the founder team rented his air mattress in the cabin and started to provide B&B services after getting venture capital funding support from Silicon Valley startup godfather Paul Graham. Moreover, to raise its competency, Airbnb successfully gained customer traffic from its competitor Craigslist through investing in high-scaled camera to enhance the image of housings on the platform. Later, it promotes this sharing economy model and the concept of "home stay travel" to the world.
The core of Airbnb is a platform on which individual landlords and consumers conduct information matching and transactions. It does not hold or operate the property itself. The core lies in how to break the information asymmetry, establish the trust among landlords, consumers and platforms, and supervise the credit from both sides. In the U.S., the existing matured credit and identify verification system provides a solid foundation for the growth of the sharing economy. When Airbnb allows connecting Facebook accounts to turn on social networking functions, it deepens its understanding between users and homeowners, and further builds trust in between. The expansion of the market makes Airbnb pay more attention to customer experience. Therefore, it has accelerated the transformation of functional value to emotional value through actions such as improving the design of Wish List module and the launch of new user promotion plans, so as to enhance the consumption stickiness of users.
Case 2: Zhubaijia Expands Overseas with C2B2C Model
Founded in March 2012, Zhubaijia provides overseas short-term rental services for domestic consumers. The customer groups are family travelers, young bourgeoisie groups and urban elites. Due to the differences in credit mechanism and information communication, Zhubaijia adds characteristics to its C2C model so that it better fits Chinese market. First, they strengthen the quality control of individual housing; second, they increase the proprietary housing and develop a C2B2C mode, which all the available offering will be evaluated and filtered through entrusted housing managers before presenting to domestic customers. In regarding to the marketing strategies, Zhubaijia leverages social media effect and invites web celebrities to experience the housing service first and they will recommend to their followers if they like it. This fan economy brings in customer flow like a snowball, growing bigger and bigger. The good quality offerings will spread exponentially when more and more people book and enjoy it.
In 2017, Zhubaijia received a Series C financing of more than 500 million yuan, which was integrated with various resources such as HNA Tourism and its Caesar Tourism. During the same year, the operating income was 4569 million yuan, up by YOY rate of 6825.39%, and it presents 78.52% of the main business revenue coming from overseas short-term rental services. In April 2018, supported by the listing of the NEEQ (National Equities Exchange and Quotations), it became the "first stock of the share economy on NEEQ" and accelerated the interactive development of the overseas short-term rental market and surrounding services. At present, Zhubaijia expands to 654 cities around the world and offers millions of high-quality houses, among which 200,000 quality houses are directly signed by Zhubaijia. It also successfully attracts more than 2 million users and maintains an average monthly rapid growth of 200,000.
Case 3: Muniao Short Rental Accelerates One-stop Service for Online Tourism
Muniao Short Rental was established in 2012. On the one hand, through the landlord and user identity system network, Muniao ensures authorized transactions with the public security system and cooperates with Taiping insurance by setting up security fund to ensure personal and property security. Additionally, Muniao added the function to evaluate the interaction between users and landlords to avoid "brushing" phenomenon, which is a buzz word derived from the development of e-commerce and describes merchants or vendors pretend they are customers and purchase their own goods with 5-star feedbacks so that the rating and presence of their online store will increase. On the other hand, according to different external rating systems, Muniao reviews the listings, trains unprofessional landlords, and ensures the quality of rentals. Its income is mainly from 10% commission over the successful transactions.
Muniao Short Rental completed a Series A funding of 60 million yuan in 2015 with valuation of 650 million yuan, and a Series B financing in 2016 to accelerate the construction of a "one-stop service" for online tourism. At present, it has covered more than 390 cities in China, with more than 300,000 apartments.
OTA Model
The OTA Model has been developed with a comprehensive range of services compared to traditional role of brokerage, including the launch of specialized media channel for B&Bs, investment of building up new housing and entering into the B&B market with a target in scenic inns. Like Ctrip, one of the market leaders of OTA in China, creates differentiated product bundles, OTA enterprises not only make efforts in attracting more hosts to partner with the platform, but also, they cooperate with other platforms to aggregate resources that are available to the customers. The top OTA market players, occupying 86.7% of the B&B market share, are Qunar, Ctrip and Yilong, and the transaction volume from these first three platforms accounts for 60.8% of the overall market. Under such a near-monopoly situation, it is not hard to understand the transformation of OTA model from traditional information exchange and booking execution to become more product-centric and integrated service.
The following table shows the current distribution of OTA businesses.
Figure 3: Distribution of Online Reservation
Platforms
Exclusive Cooperation Quantity
(in listing units)
B&Bs Covered
(in thousand)
Qunar
3,375
30
Taobao Travel
-
22
Meituan
313
15
Ctrip
413
14
Yilong
331
9
Green Mango
-
4
Self-operation Model
The self-operation model has been developed toward providing professional services. As a widely criticized and concerned model previously, self-operation B&Bs have a low credibility in terms of offering a high-quality service. It may be due to hosts are lack of professional training or operation experience with a business insight. However, with the rise of B&B needs, more and more hosts are motivated to become professional and earn customers. In addition, there are enterprises who understand the pain points of training amateur homeowners into professional hosts, therefore, they start up platforms and help self-operated house offerings with unified management.
Case: HomeAway Operates Perennial Idle Housing
Founded in 2004, HomeAway began operations in 2005 with the slogan "Why Hotel When You Can HomeAway" and entered the market with the intention of providing more private accommodation to change the structure of the hotel market. HomeAway expanded through numerous mergers and acquisitions and investing in leasing platforms and went public on NASDAQ in 2011 and became the only listed home rental company in the United States and even the world's largest online holiday home rental service provider. In 2015, Expedia, an online travel company focused on traditional hospitality model, acquired HomeAway for $ 3.9 billion to integrate the market for alternative accommodation.
Launching business during the growing sharing economy period, however, HomeAway does not agree with the sharing rental housing of vacation model, believing that accommodation is a strong matter of privacy. Therefore, as a platform, it not only partners with individual accommodation providers, but also, cooperates with real estate agents. Most of its houses are well-equipped idle apartments and private vacation houses, which are generally well-managed and perennial for rent rather than short-term idle personal homes. Its income stream mainly comes from the listing fee of the house and the service fees charged to both landlords and real estate brokers at the rate of 6% of the transaction volume. Total revenue in 2014 reached $446.8 million, achieving YOY growth of 28.9%, and HomeAway made a net profit of $13.4 million. In 2015, Q3 total revenue totaled $130.7 million, a 11.6% YOY increase with a net profit of $ 10.4 million. The market capitalization has reached $ 3.437 billion.
Development Trend
Based on macro and micro analyses of B&B market, it is reasonable to conclude that B&B industry is growing and expanding. During the Growth industry life cycle, we expect to see more fragmentation, more market players, more service varieties, and more shapeable regulation. I believe this market is not perfect but to seize the opportunity and provide enhanced service will be the opportunity.
Current Market Layout
In 2021, I conducted my own research on the current housing distribution of major B&B online platforms with the focuses on the main types of housing, positioning and profit models so that we may understand the market layout at a high level.
Figure 4: Overview of main home stay and short-term rental enterprises
Platforms
Distribution
Type
Positioning
Profit Model
Airbnb
192 countries, 35,000+ cities, 200,000+ houses, 60+ million guest rooms
Localized, personalized, and humanistic local residency
International and cross-cultural markets
Charge tenants 6%~12%, landlord 3%
Zhubaijia
654 cities in 69 countries, millions of quality housing, 200,000 direct contracted housing
Apartments, boutiques, villas, palaces, treehouses, boathouses, castles
Middle- and high-end-income people who are familiar with oversea trips
C2B2C model, no service charge
Ant Short Rental
(acquired by Tujia in 2016)
300+ cities and 300,000 tourist destinations in China
college surrounding dwellings or dormitories, sea view buildings, garden villas, forest cabins
Family travelers
Charge the landlord 10% commission
Big Fish
Feature in Taiwan, Japan, Korea, Thailand
Inns, family inn, boutique small hotels
International travelers; users are also shareholders and benefit from dividends
Charge suppliers 10%~15% service fee
Piglet Short Rental
80,000+ listings in 200+ cities
Apartments, hotels, inns, common houses, theme houses, quadrangle houses, villas, ocean view houses, farmyards
Emphasize human interest accommodation with sense of literature and art, launch cross-border projects for celebrities
Charge landlord 10% commission
YouDuoDuo
20,000+ booking inns with impressive growth rate 485%
Mainly offer low pricing inss and B&Bs
Independent travelers with service related to self-service and cost-effective travel; travelers can organize activities on their own
Collect commission, publicity fees, service fees from the merchants
Muniao Short Rental
390+ domestic cities, 300,000+ suite sources
Most listings come from individuals with more diverse housing types
Target family or group travelers, backpackers and anyone who have travel needs for seeking medical treatment, hunting jobs, studies, art exams, and business trips.
C2C model, 10% commission
Friends' Home
thousands of houses in 70+ central cities and tourist resorts, 200,000+ users registered
Personal housing with emphasis on human attributes
Developed based on Three Degrees of Friendship theory, breaking the troubled stranger trust paradox in house sharing and incorporating social elements
Collect 15% of landlord's turnover
HomeAway
1.2 + million Holiday Rental listings in 145 Countries worldwide
Commercial housing rental
Mainly for relatively older users on suburban vacations
Commission to the landlord
Tujia Family
310 domestic destinations, 1026 overseas, 430,000+ online listings
Alliance with developers, idle apartments across the country, self-managed vacation apartments, villas
High-quality housing resources, medium and high-end customers
escrow contract with owner, authorized to reduce costs, repair homes, and split rent with owner
Problems in the B&B Market
In the process of the B&B industry development, problems are gradually observed: unlicensed operation and safety risks reveal the lack of regulation of B&B; the standardization trend of B&B and the flood of fakelore dilute the original characteristics of B&B itself, and counterfeit B&B enterprises also flood into the market and disturb the order of the industry. Because consumers have a vague understanding and unclear definition of B&B products, it is particularly urgent to solve these problems.
Some places have a lack of understanding of the urgency and difficulties of B&B and unilaterally pursue economic growth. They failed to pay enough attention to structural adjustments or mode transformation and cannot properly handle the relationship between economic development and B&B industry development. There are still problems including insufficient ideological understanding, the slow-burn implementation of policies, ineffective supervision and inspection, and weak incentives and constraints.
With the rapid development of demand and service on the user side and the industrial service side, especially with the large operation of technology in the B&B industry, the two-way interaction between B&B data flow and information flow is constantly strengthened, which will have a significant impact on the operation and management of the industry. Currently, most B&B providers have not realized and are not ready for the transformation. Confronting the change, first, it is necessary to focus on the change of the traditional product characteristics; second, it is necessary to vigorously explore the supporting policies and business operation mode, adapt to the rapidly changing user needs, enrich the service connotation, expand the service field and content of B&B industry, promote the improvement of the service efficiency of B&B industry, and achieve sustainable development.
Proposals to Improve
The standardization of the policy is the foundation, clarifying the standards of B&Bs, breaking gray area of management, and ensuring the healthy development of the legal compliance of the industry.
Online Enterprises
Online enterprises expect to build up virtual community and provide the channel for the interaction between customers and hosts. Most of the time, concerns and suspicion are happening when people do not effectively communicate and heavily rely on assumptions. To promote the communication between the two parties, it will help solve the trust crisis and develop bonds and familiarity. At the same time, online enterprises should hire enough full-time staff to ensure the communication goes smoothly and information are clearly communicated.
Quality control of housing is also key to improve. Online enterprises will develop a transparent and reliable platform and increase user adhesiveness through providing high quality housings and match-expectation B&Bs. Customers held less confidence for this industry was due to big gaps happened in the past where the image posted on the online platform does not match the reality. Therefore, if online enterprises can fully understand the external housing resources, physically check housing condition, strictly select what to list, it will form a benign and improve the order of the industry with virtuous circles.
Offline Enterprises
For offline enterprises at all the time, location is significant for customer flow. First, we may prioritize to pick scenic spots so that naturally, it will bring B&Bs customers and create a targeted accommodation theme according to the characteristics of tourist attractions. Meanwhile, some B&Bs are developed in such a close-to-nature environment and aim to provide the most relaxing and isolated leisure time from city life. These B&Bs may improve by offering one-step service including picking up customers so that customers won't feel exhausted on the way to the house. People say, well begun, half done. On the opposite, a tired beginning may have a strong negative effect on first impression.
A good number of offline enterprises operate by individuals rather than chained business. Therefore, not solely resolve any problems by oneself, cooperation between private enterprises will enhance the overall quality of service we can provide. Topics include maintaining property, introducing residents, exporting enterprise standards, and identifying social needs of consumers. Mutual exchange on ideas and strategies will help the whole industry to perform better and meet customers' expectation well.
Marketing Strategy
B&Bs original and ultimate goal is to build diversified value chains. Instead of figuring out one golden rule for all, we should explore each B&B's own feature that is offered naturally by surrounding resources. We promote the model called "commercialization + boutique hotel + rural B&B", referring to assess individual feature through the three dimensions. Finding the balance between the profitability from commercialization and sustainable development from boutique offering, such marketing strategy facilitates B&Bs to become places where web celebrities are willing to check-in.
Summary
As a B&B owner and operator, I closely observed the industry development and improvements made by market players and hold an optimistic opinion. I believe the B&B industry has a particularly large market space, and the society's market demand for B&B is also rising, meanwhile, it also requires continuous innovation and a clear direction. Since the market is high diverged, we hardly meet the needs of all people. Therefore, to focus on customer segmentation will be the solution and we need understand who our target customers are and what they need from us before we design and provide our services. An individualized positioning and persistence on our own characteristics are must-dos. It may not be easy at the beginning, but once efforts accumulate and quantitative changes produce qualitative changes, we will benefit in the long run and become our core competitive advantages.
Moreover, we need to develop innovative ideas, shape the B&B brand and integrate with the local traditional culture, and increase the add-on value of the B&B. What we experience is not only the ecological environment at which the B&B is located, but more importantly, it is the life concept and life of the B&B owners. Therefore, the emergence of this culture-based industry is not a simple reproduction of the life concept of the B&B owner, but a re-creation.
B&B industry is like a kaleidoscope, a leisure space shows full of individual tastes. The tastes are embedded with cultural backgrounds and past life experiences so B&Bs need to develop a stronger bond with cultures. This is totally different from making a living but to truly evaluate and think through lives from soul. Once they come, people feel enlightened, awakened, or comprehended.
Reference
China Business Industry Research Institute. (2018, January 11). 中国在线住宿市场预测:2018年在线民宿市场规模将近200亿元(附图表). finance.eastmoney.com/news/1355,20180111820986085.html
Hostex. (2018, October18). 被国务院点名鼓励,2019年短租民宿行业将迎来哪些变化? Sohu News. sohu.com/a/260309746_100112284
People.cn – Finance Department. (2019, January 21). 2020年全国居民人均可支配收入32228元 同比实际增长6.5%. finance.people.com.cn/n1/2019/0121/c1004-30580888.html
夏日微凉风轻吹. (2018, March 7). 明年,将有4000万文艺青年躺在民宿的床上. Sina News. k.sina.com.cn/article_6433451954_17f76afb2001006ym1.html
Chinabgao.com. (2020, March 30), 民宿市场规模. chinabgao.com/k/minsu/54544.html
Time Weekly, (2018, January 3). 开元酒店集团杀入民宿混战 淡旺季难题待解. finance.sina.com.cn/roll/2017-01-03/doc-ifxzczfc6687242.shtml?qq-pf-to=pcqq.c2c
Huanqiu Tech. (2015, September 23). 住百家与海航旅游集团战略合作 获C轮5亿元投资. tech.huanqiu.com/article/9CaKrnJPGIv
Zheng R. (2016, May 27). 客栈民宿在线预订平台的盘点与机会. sohu.com/a/74004023_395910
HomeAway. In Baidu Baike. baike.baidu.com/item/HomeAway/8487483?fr=aladdin
Appendix
Investigation of B&B Industry in South China
Question 1: Your Gender [Single topic]
Options
Proportion
Male
38.46%
Female
61.54%

Question 2:Do you usually travel much [single topic]
Options
Proportion
Many
15.38%
Normal
61.54%
General
23.08%
Few are
0%

Question 3:You usually travel usually a few people [single topic]
Options
Proportion
1 Person
7.69%
2-3 People
61.54%
4 People or more
30.77%

Question 4:When you choose to stay in a hotel or a B&B [single topic]
Options
Proportion
The Hotel
23.08%
Home B
76.92%
Others
0%

Question 5:Do you think the B & B industry is helpful for life [single topic]
Options
Proportion
Yes
100%
No
0%

Question 6: How do you think of the service attitude of B&B [single topic]
Options
Proportion
Very good
84.62%
General
15.38%
Bad one
0%

Question 7: How do you think the B&B price is cost-effective [single topic]
Options
Proportion
Cost-effective
76.92%
Normal:
23.08%
Low cost-performance
0%

Question 8: Why You Don't Choose a B&B [Multiple Topic]
Options
Proportion
Worried about poor health
30.77%
Fear of safety issues
15.38%
B & B
76.92%

Question 9 Which of the following are your choices of B & B considerations [Multiple topics]
Options
Proportion
Affordable
69.23%
Environmental hygiene
84.62%
Breakfast provided
38.46%
Convenient transportation
76.92%
Service attitude
61.54%
Room Design
100%
Surrounding supporting facilities
61.54%
Customer Evaluation
38.46%

Question 10 If you choose a B&B, what styles would you wish is [multiple topic]
Options
Proportion
American pastoral
76.92%
Zen Zen
38.46%
Nordic simplicity
30.77%
Mediterranean Style
15.38%
Southeast Asian Style
23.08%
Sexual cold wind
23.08%
Industrial wind
7.69%
Minimal style
53.85%

Question 11 If two people live in a B&B, can you accept the price? [Single topic]
Options
Proportion
50-100
7.69%
100-200
15.38%
200-300
38.46%
300-400
7.69%
400-500
23.08%
Above 500
7.69%

Question 12 What do you think about the local B&B will be easier to improve your travel experience [multiple topics]
Options
Proportion
Breakfast with local features
53.85%
Free high-speed rail station shuttle
30.77%
Advisory services for tourist attractions and tourist routes
69.23%
High quality brand toiletries
53.85%
Provide interactive activities (BBQ / hand lessons)
53.85%
Strong WiFi signal and smooth Internet access
69.23%

Question 13 What are your views on B&B services in poverty-alleviation areas [Single topic]
Very agree
61.54%
Return OK
30.77%
Disagree with
7.69%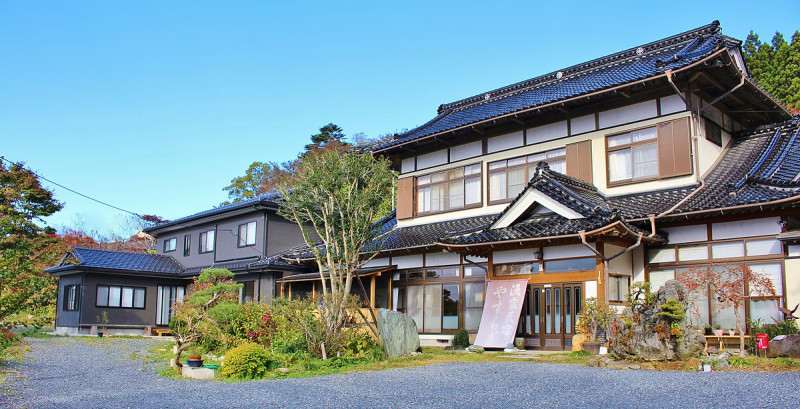 © Jinchun H., Guangdong, Nova Scotia