Snapchat Culture
March 20, 2018

I don't understand snapchat. Social media just doesn't come natural to me. It's so fake… and I'm not a good actor.

I just got snapchat over this weekend. It's not something I did willingly however… I felt pressured. Social media has become part of our culture and there's no avoiding it. Without it there's no acceptance.

Don't get me wrong, I'm a relatively social person: I love talking to people, I love joking around, and I love simply being in the presence of other people. What I hate is the end of a good conversation. The part where they ask for your snapchat. There's nothing more awkward than saying "I don't do social media." It's not that I'm ashamed. It's the looks they give me. It's the questions they ask.

"How do you talk?" they ask, while looking at me like I'm stupid. What they don't realize is that we were talking just now.

I'm so sick of all the stupid people and all the stupid questions and all the stupid glances I've received. And I'm sick of all the conversations tossed aside because they didn't occur on a phone… I'm tired of being tossed aside.
So I gave in. I gave into stupidity, into my enemy, and into myself… And I surrendered my freedom while doing it.

Social media takes away a part of you. The social part. The real social aspect of your life. And it leaves you a hollow shell of your former self.

I'm not saying people will come into Snapchat social people and come out not knowing how to talk. For one there is no coming out. Secondly it doesn't rob you of your socialness. If you come into Snapchat an extrovert you will remain an extrovert. And if you come into Snapchat an introvert you will remain an introvert. However it does take away your social skills.

Social media provides you with time to think what to say. Something that doesn't always happen real life. This has led people to talk more and more on social media.

When you're on social media there is no awkward silences. You might have to wait awhile to receive text.(Sometimes longer than others) But there really is no awkward silences. When you run out of things to say on social media you can just stop talking… That's not the case with real human interaction.

When you're talking to a real person you cannot just walk away. Something people today just don't understand.
I get it. When you run out of things to say it can be awkward.

Very.
Ummmmm.
Very.
Uhhhhhh.
"Well this is awkward."

But you can't turn away from the conversation, because there are still so many good things to talk about. I wonder "how many conversations have been cut short or never started just because someone felt awkward?"
Lots. And lots. And lots. And lots.

And that's just me.

Snapchat has lowered our ability to handle awkward situations induced by other people. In other words social media has killed our ability to keep conversations alive.
Snapchat has been treated like a drug… the lonely drug. Many people think "if I don't have any friends in real life, maybe I'll have some in my fake one."
Then after three weeks of snapchat, with only three friends, and three snaps received they begin to think otherwise.
Even people with many "friends" on social media feel lonely sometimes. It's been proven that social media causes depression… for everyone. Which raises the question. "Why do people use social media in the first place?"
"Is it because they think they need it?"
"No. They know they don't."
"Is it because they're lonely?"
"Maybe. But I don't think so."
"Then why do they do it"
"I think it's because they can't admit that sometimes they old ways work the best."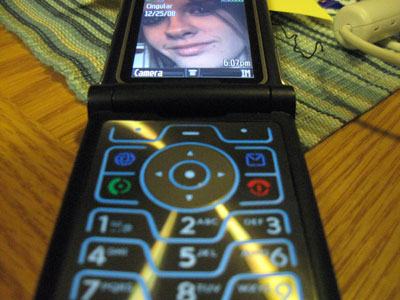 © Adam S., Kingdom City, MO