Human Euthanization Should Be Legal
February 25, 2010
It took only three bottles and six minutes for Jack Kevorkian to painlessly end Jane's life. She was just one of thousands of people in the United States wishing for an end to a painful, terminal disease, and Jack provided the way out.... through Euthanization. Euthanizing people has been one of the most debated topics in all of the United States. Some politicians consider human euthanization to be murder; others consider it an end to suffering, or a death with dignity. I believe Euthanization should be legalized in America, provided that there are strict guidelines and procedures.


Euthanization is one of the few painless ways for a suffering person to leave the living. Like Tenzin Gyatso says, "In the event a person is definitely going to die, and is either in great pain or has virtually become a vegetable, prolonging their life would be cruel." At the Hemlock Society they get dozens of calls daily from desperate people looking for someone to end their lives that have lost any quality. Although many think that euthanizing people will start down a slippery slope to allowing murder, I think strict guidelines could prevent this. Through clear policies and procedures I think America could create a method to allow doctors to assist suffering humans out of this world.


In America everyone should have the right to control what happens to their body, so this should include euthanization. Euthanasia should be the right of a competent, terminally ill person to avoid excruciating pain and embrace a timely, dignified death. Like Jack Kevorkian says, "Everyone has a right for suicide, because a person has a right to determine what will or will not be done to his body." Already in the Netherlands euthanasia has been legalized, so long as the Dutch physicians follow strict procedures. In order to be qualified for euthanasia the person must repeatedly ask to die, they must be enduring unbearable suffering, they must have tried all alternative treatments, they must understand all the information related to the procedure, and they must have multiple doctors agree to the procedure. This seems like an effective way to do it. Therefore I think the American Supreme Court should allow euthanasia, since it should be the right of an American citizen to control what happens to their body.


The very definition of euthanasia suggests a painless death. In Greek "eus" means good and "thanatos" means death. If a person is in a vegetative or suffering state, they should be able to choose euthanasia as a last resort, and not have to continue to suffer. Doctors should not be charged for agreeing to such a procedure. Kevorkian said, "I believe there are many people who are healthy and mentally competent to decide on suicide, people who are not depressed." United States should now create a legal way to end such pain, and not force terminally ill people to suffer.


Using strict guidelines and procedures I believe that euthanasia should be allowed in the United States. Not only is it a kind way to end suffering, but it is also a right for Americans to choose what happens to their bodies. To require dying patients to endure unrelievable suffering regardless of their wishes is callous and unseemly. Would you require someone to die a slow and painful death against their wishes? I hope not, because through euthanasia you could avoid this and give someone the gift of a death with dignity.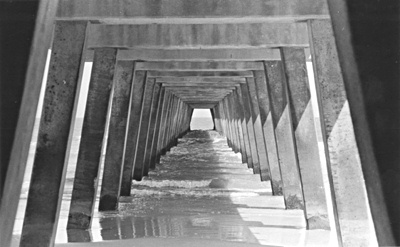 © Megan S., Marblehead, MA