May 22, 2009 (a)
MAG
May 25, 2009
The rain washes my fears away,
As the raindrops wash the window's grief.
When you're not there to hold me,
As distance stands aloft,
I gaze out at the gray skies,
And douse my sorrows with the rain.

Your sweatshirt I conned.
The amused smile on your face,
As I wondered over its perfume.
Because I craved the smell of you.
Now it covers my body,
Shielding me from the cold.
When your protection is not here to take
The chill from my bones.

I'm lulled by the beating drums
Of the window's pane.
My heart in sync
To the fall of your chest's rise.
I think of yesterday
When I wanted only to be where I am
Today.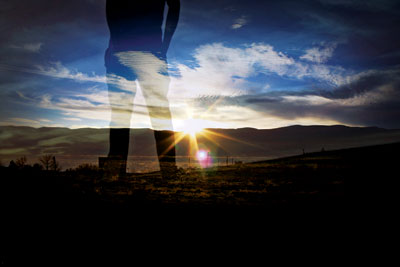 © Ezekiel R., Las Cruces, NM