broken bridge
July 14, 2009
Secrets unsolved.
worlds revolve.

love crashes as i
pick up the ashes.

feel the pain as
our love is stained.

Walk the bridge of
broken wood. I'll take
you to where i once stood.

By your side, i will survive.
breathe your air, i will prepare.

Feel depressed, i can confess,
love burns a hole right through
my chest.

My hearts still pumping, i can hear it thumping.

There's one thing i know that i can declare, that love is true it doesn't have to be fair.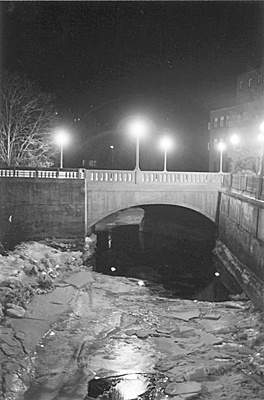 © Peter G., Glenburn, ME