The Way
August 6, 2009
Its the way she smiles.
Its the way she laughs.
Its the way he holds her
and tickles her hips.
The way his eyes take a sip of her soul.

Its the anger in his eyes.
Its the sorrow in her voice.
Its the pounding of her heart.
Its the sour song of love.
Its the fear of a broken heart.

Its the laughter that wipes away the tears.
Its the happiness that they've always shared.
Its the hope that's always harbored in a heart.
Its the sigh and breath of relief when his lips meat hers.
Its they way they fell in love all over again.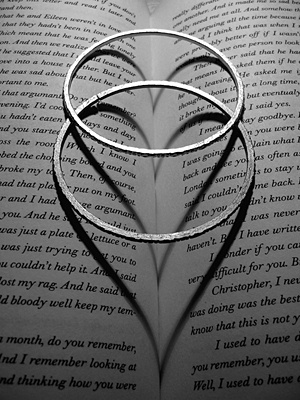 © Julia K., Old Tappan, NJ