7
August 13, 2009
Vibrant, whitewashed, welcome dream.
Barely meeting at the seam.
Loose control: anticipation...
Lose control- gratification.

All at once, conjoined - Alone.
Feeling; wheeling; reeling; known.
Senses, senseless. stimulating.
Beauty; oneness. Cocreating.

Necessity, my need - desire.
Sensory. Internal fire.
Zealous Passion. Solitary.
Grasp, contain, and always carry.

Be. instinctual; concrete;
pure; explicitly complete.
Integral, abstract, conspire.
Fullfill, renew, refresh. Perspire.

Fear. Stress. Consideration...
Pressure. Heat. Assimilation?
Beating smiles, beaming heart.
Strictly science, purely art.

Truth. Soul. Deep. &shared.
Enjoyed, employed or simply fared?
Ultimately just a question.
Human path - divine perfection.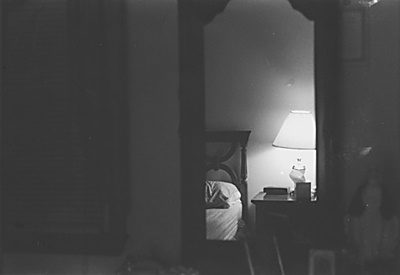 © Photo by Stefanie G., Norwalk, CT