Proud to Die
June 11, 2010
He looks across the battlefield,
and sees the red, white & blue.
At that very moment, he knew what he must do.
He fights for his life,
through the gunshots & sounds,
He leads us to victory,
His country so proud.
He entered so young,
the age of eighteen.
He died the same year,
A hero in our hearts.
The flag on his casket,
they said their goodbyes.
But, he could not hear their cries,
his soul is in heaven,
with many the same.
He was honored to die for the U.S of A.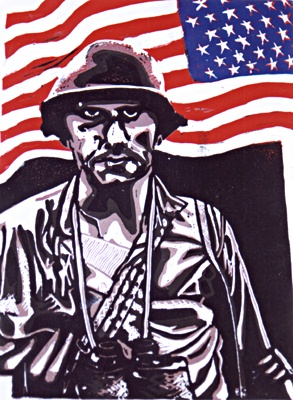 © Troy W., Kannapolis, NC