Hiding Who We Are
September 17, 2010
Split ends...
Fly aways...
Product treated hair tends
To have its bad days.

First it was light and fair,
And rather wirey.
Then in my cosmetic lair,
I turned it fiery.

But when I went out
I was told by my buddy
That it made me look stout,
So I made my hair muddy.

But I soon did find
That Bo didn't like brown,
Though he tried to be kind,
He still made me frown.

The next day I colored again
And made it midnight,
At 1/2 past ten,
Now the other color's out of sight.

Still it didn't seem enough,
So I chopped it real short
Which was rather tough
For a girl with hair longer than a day in court.

Then looking at the elfin face
Staring me down in the mirror,
I realized this cas a race
To see if I'd hear her....

That mirror girl
Telling me "this is you",
A special pearl
That only God truly knew.

So stop hiding
From what you are.
Keep on riding
'til you've reached your star.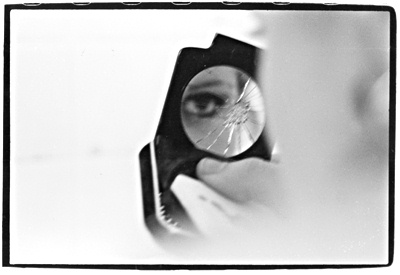 © Heather W., No., Brunswick, NJ