The Hand
January 12, 2012
As I lay in my bed,
Waiting for sleep that will never come,
I see an outstretched hand waiting by my head
And I wonder where it is possibly from

There is no body to connect it to,
No face to identify it by,
I'm unsure what to do,
There's nothing I can try.

If I take the hand,
It may pull me away.
I could make a stand,
But it won't let me stay.

If I let it wait,
Who knows for how long,
It will start to get late,
And things will feel wrong.

So as I decide,
I let the hand remain.
As I watch it lay beside
In my room, my one safe domain.

I do not move,
I do not turn,
My eyes stay smooth,
But my mind burns.

The question of it being there
For that there is no answer,
So, at it, I continue to stare,
The hand is now my cancer.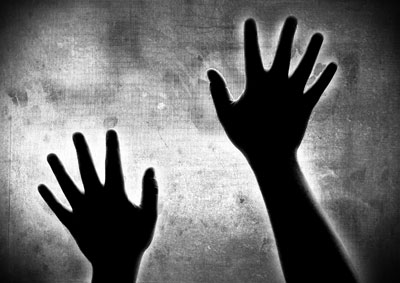 © Andrew F., Lake In The Hills, IL