I Would
January 26, 2012
I would dance all day in the rain if you'd let me,
I would spin till my hair was soaked, till my clothes were heavy.
I would grab your hand, pull you out,
into the storm, make you dance around.
I would stand for hours with my eyes closed, face uplifted,
run wild through the pouring rain, with it
drenching me in and out, running off my body,
hold your hand, drag you aimlessly along with me.
I would catch the sky's tears in my hand, then drop them on the grass,
smile at your confused look, wish all three wishes this could last
forever, never end, just get drowned in time,
'cause your touch is like lightening, and in my mind
I think, "Who needs a raincoat? Who needs an umbrella?"
Your arms are enough, just hold me like this forever.
I mean, the sky could crash with a boom of thunder,
and we could get helplessly trapped under.
I could care less if the whole world ended,
in fact, I think I'd hang onto you, and just let it.
Spring showers bring May flowers,
But my castles in the air have flooded towers.
Rain, rain, don't go away!
I think I'm in love, and I want you to stay.
Oh, I would lay on the damp grass,
my head near yours, quietly watch the clouds pass.
I would smile as a rainbow arched across the sky,
as its colors softly kissed the rain goodbye.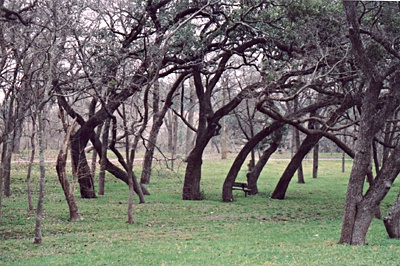 © Lauren W., Robinson, TX