Sailor mouth.
August 22, 2012
Its' only a matter of time until we're all found out, our ship's sent out and we haven't gotten our sea legs yet.
You've got all the places to look at but none of them to run to.
Woozy minds and queasy stomachs that churn like the waves slapping and over lapping.
Blistered lips from a sweltering summer romance, built beneath the stars and felt to the core.
All the s*** that no one says but longs to. Aching for someone to reach in and pry them out. For someone whose own words easily coaxes out ours.
Nights spent mapping out all the reasons why I love you. I can't count the sheep because you are all that engulfs my mind.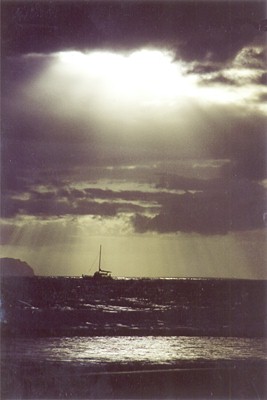 © lily H., Kekaha, HI