Action Of Today
May 10, 2013
Taylor Gang blows kisses
Black hoodie rap
Trayvon and Jeremy hold fire
While Robinson dodges the slap.
To them:


Begin the action of today.
Slings her trigger 'round her wrist
Prays to whoever watching her
Up in the big chair
You there?
Lifts up rucksack and seizes time
Time. Somethin' nobody's got
Only have one shot.
Arms and boots swing 'till realization
Awareness of metal full of it
The capsule with lethal bullets.
Success is the only option
Options. There are none.
There is only one



Concrete burns under flesh
Carrying out action of today
Skin is singed
Body is binged
Lost in the moment. Hearts racing
Then that decision.
Mercy v.s. Derision
Blindness v.s. Vision
Distance v.s. Collision
About to lose her mind
For tears shed that she wouldn't have cried
Stolen from those who shouldn't have died.



Screams of revenge ring out
But she's already fled south
Finished action of today.
Fists go back into pockets
Feet back into her shoes
Cooled her fuse.
Guns back into work bin
Covered action of today. But still,
Life's a sin.
So she lets herself win---
Yeah, she'll let herself live.


Remembering action of today
Trying to wipe memories off today.
Thinking of Sarah, Danni and Rem
Reminded, pictures, all of them.
Fact. It's sad for those of an enemy dies
Fact. it's sadder when they never get no goodbye's
Then she remembers again, the action of today
And is reminded again why those memories must stay.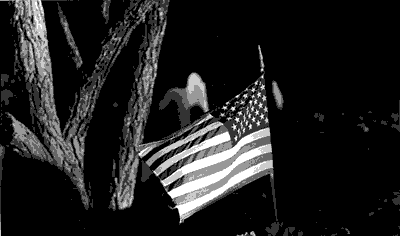 © Photo by Kimberly R., Marblehead, MA