Little Angel
March 24, 2009
Waves of golden, wind-blown wheat,
Flowing down a face of silk,
Eyes as blue as oceans deep,
And skin as pale as milk.

Lips as soft and red as rose,
Apple cheeks and button nose,
Smile bright as city lights,
Free as though a bird mid-flight.

Those eyes looked shallow,
Yet were deep,
Thought you could see to the bottom,
But where would all that knowledge keep?

She was quiet,
Almost never said a word,
But somehow she always managed to be heard.

She'd sit at her window sometimes,
And sing the night away,
Songs of people she didn't know,
And songs of places she saw every day.

And when she walked,
They all would gasp,
For she'd sprout wings,
Upon her back.

This child was special,
That was true about this girl,
And when she walked among the people,
Her true form would then unfurl.

Her golden hair was then like a field,
In the wake of a golden sun.

Her ocean eyes so pale a blue,
One look from them could stun.

It was clear to these people,
That lived in this town,
That she was no normal girl.
One word was all that need be said:
This child was an angel.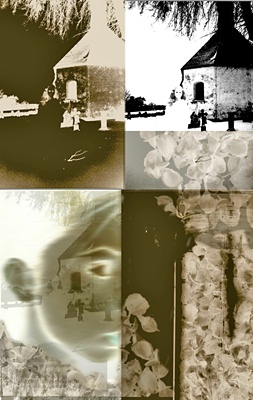 © Shann L., Tai Po, Hong Kong