lights out
April 4, 2009
the lights go out around me
myheart is fallingthrough the holes
i reach and i cant feel it
slipping through my fingers
like im a goast lost in time
never fully grasping what i want.
loseing hold on all my dreams
tiny pin pricks that are my tears mean not6hing
i lie to myself
i lie to you
i lie to them
walking through life,
with glanceing blows hitting me
a constant war waged within my head
a light flicks on
somewhere lost in the distance
to dim to be sure
its hope
but i cant find it
it flickers every time you speak,
with every thought
can i make it stay?
or will it go out?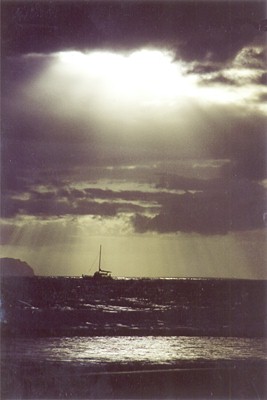 © lily H., Kekaha, HI