In Dusk
September 5, 2009
I.
Black silhouettes mark the Horizon
In the face of precious Skies;
And we, our Day is waning
For the Beauty hurts our Eyes.

In Heav'n God labors gracef'lly,
On Earth we rest so Old;
He melds and mixes Glorious pans
Of bright and shining Gold.

By His pow'r He crafts the Sun,
To Light the Morning dew;
Each Night He forges His Great Star
To light the Day anew.


II.
And when His Sphere is stained maroon
Like a bruise upon the Heavens;
And only the soft, coursing Winds
Serve the Night to leaven.

While God benign upon His Throne,
Lists out His Blessings to give;
His Angels dance and serve His Court,
In Gaiety for whom forever Live.

III.
And when the plumage of Sunset has all but died,
Has seemed to pass away;
The blue Midnight now enfolding:
God's Promise of one more Day.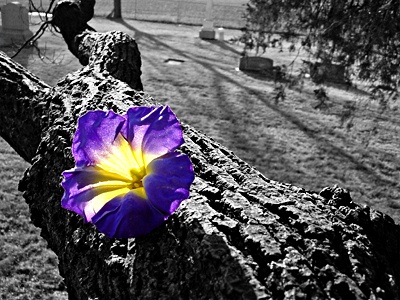 © Greg K., New Lenox, IL