Autumn
October 18, 2009
Unfurling tendrils of rust and orange,
You set the world afire under robin-blue skies.
You let the crows perch in your trees
As leaves are shed as a disguise.
Warm weather flees your shadow here
As winter waits with bated breath.
Bring caramel apples and carnivals
While summer dies a skeletal death.
Before the ground is blanketed
With snow of grey and white,
The world is hues of gold and red,
Fireworks before dark night.
The crunch of earth is underfoot
As the geese honk overhead.
Your wind whispers through the trees
Like a poem that once was said.
We'll don our boots and sweaters now
As you creep in, street by street.
You are finally here, autumn,
Oh season that's most sweet.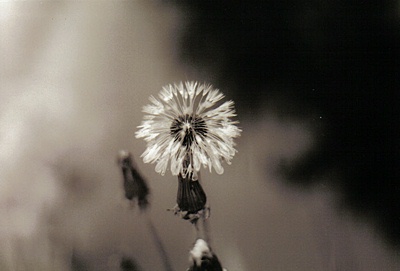 © Sarah S., Poland Spring, ME