Randomness.
March 1, 2010
I lost it not so long ago
I wait for its return
The heart in which from in its depths
My passion used to burn.

And it rumbled up inside me
Before I even knew
I let it fly away from me
And hide inside of you.

I swear to GOD I will find it
And love again will I
To live without a heart
i think i'd rather die.

And when I see you laughing
I wonder if you know
That though its been so very long
I havent let you go.

And still I lie here crying
With no heart to call my own
Because I lost it with my sanity
The minute you were gone.

All I ask of you is simple
To set my spirit free
To find my old and broken heart
And give it back to me.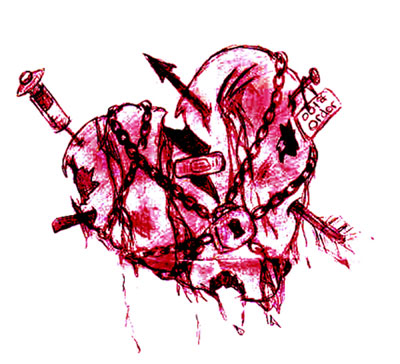 © Asia B., Hudson, MA