You Can't See
May 10, 2010
Take a look. Just one. Take one long look at me.
Open your eyes. Just a little. Tell me what you see.
My smile, sure. My polo shirt. My curly blonde hair that falls
Far down past my shoulders. You think you've seen it all.
If you look a little harder, you'd be able to tell me smile's
Calculated and controlled, when it should be carefree and wide.
Now, boy, look up at my eyes. They're hazel, by the way.
You wouldn't know 'cause you never look, but they don't shine as much these days.
Take a breath. Just one. Listen… maybe you can hear
The ripping of my heart, or the drip-drops of my tears.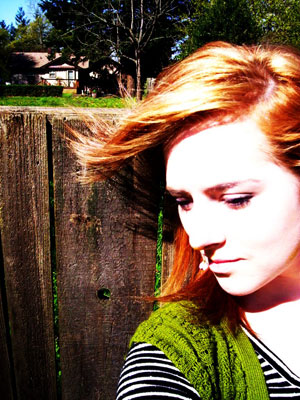 © Anna K., Portland, OR