Conflicting Love
September 27, 2010
nineteen versus twenty-three on our trait checklist for guys;
weighing the options of me and him, or the other him, and I.
thinking 'bout how I love 'em both and who I could possibly love more,
but though I'd thought that one man'd won, the other evened the score.
I met him this past July at the Southlake fireworks display
and talked to him all summer long, when school started through today.
I met the second later, just a few weeks ago I admit,
but I get to see him so much more: at lunch and in class where I sit.
I had so much fun with him at the dance and at that football game…
he made me feel so comfortable that I felt my feelings change.
at first it was just a little crush, one of many back then,
but after spending those few hours, I felt so attached to him.
he hugged me close and held my hand and awkward was nowhere near
the two of us 'cause I'm not shy and he obviously had no fear.
he looked at me surprised and excited when I smiled fondly at him,
but saying that he's my Mr. Right is going out on a limb.
the first I boy that I mentioned still has my heart wound up tight
because I look forward to seeing him at school or at those games at night.
three hours at a movie one night came too slow and too quick to pass;
it left me wanting to "watch" another, but also too scared to ask.
we laughed and joked throughout the whole film, not caring what was onscreen
kicking each other and insulting the other (sometimes annoyed) but playfully.
he bought my ice cream, and yeah I know, it's not much, but hey, it's sweet,
and we made sure we walked back super slow to the place where my mom'd be.
I know why he didn't hug me good-bye under my mother's protective stare,
but if we hadn't been talking so much, we'd've hugged before we got there.
that's part of the reason I love him so; I don't know if he loves me;
he never shows his feelings off; he just leaves me guessing.
my friend, well she's convinced he's crushin' and I wish that that is true,
I mean why'd he go with me alone if he didn't feel the way I do?
he makes me smile whether he's there or not, just by what he says to me
either when he's by my side or just on my cell phone screen.
the other, well, not so much, he's not really fun to text at all.
kinda boring… one word answers… leaves me pinned against the wall
trying to find something to say to get him to open up,
but he never gives me anything to go off; makes me wanna give up.
but his smile… and his hugs… his laugh, his stare, his eyes…
I know his decision's already made and thinks now I've made up mine.
the problem is, I thought I had, in those moments caught up in the rush,
the rumors, the questions, the knowing smiles make it hard not to blush.
my cheeks turn pink with delight of the not-so-new-anymore news,
but while all of me knows that it's coming, only part of me hopes it's true.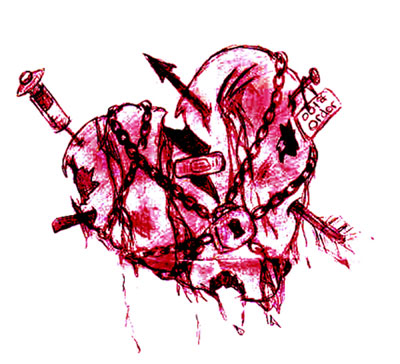 © Asia B., Hudson, MA