OMG!! guess WHAT?! IMMA TEEN!!!
September 27, 2010
dearest mother, you must know I feel,
you were my age once before,
and although it was quite some time ago,
you haven't forgotten I'm sure.
is that why you're being so overprotective?
so I won't make the mistakes that you did?
chill out; I know what's right and what's wrong,
I'm not just some stupid little kid.
so, yes, sigh, that means that I am a teen
and I say this with some regret,
if continue acting like a [goshdarn] tyrant,
I will be your worst nightmare yet.
I've passworded my email and phone,
I roll my eyes when you yell at me,
and I'll keep putting on "too much" makeup
so goodnight, mom. sweet dreams.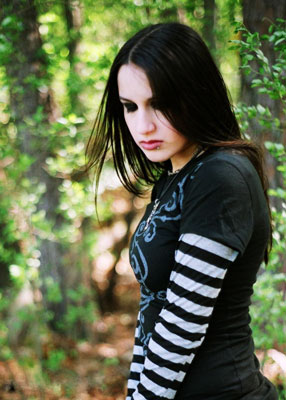 © Rebecca B., Marietta, GA