Valentine's Day
September 27, 2010
Well, Cupid's returned from his year-long vaca.
to come resume his duties this Valentine's Day.
Little chubby-cheeks baby on the prowl with his bow
finding two random people to shoot at with arrows.
maybe from this is where the term "love struck" came,
as little chubby-cheeks baby plays his little love game.
Too young to know how to shoot right, he just flings 'em everywhere.
People caught in the crossfire fall in love, then and there.
Some people get hit twice and fall in love with themselves
Well heaven knows that ain't gonna work, so have fun [down there].
If there's two girls and one guy, one of 'em ain't gonna get lucky,
or if it's two guys to one girl, she's gonna hafta say "sorry, buddy."
for all our love issues, we can just blame this little fella here
and hope we get hit and it works out next year.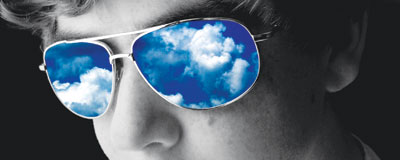 © Joseph B., Mesquite, TX