"Two lovers destruction"
July 23, 2011
Two lovers sitting under glorious moonlight beams.
Cuddling with each other in there dreams.

The love is so strong.
They knew that they belong.

The days go by without anything going wrong.
The times are clear when they came along.

Out of the blue a spy comes by.
Spreading the word of the lives.

The two lovers are safe from the flies.
As they are hidden from their lies.

Their parents do not know about this secret affair.
The parents intervene like a hungry bear.

The two lovers are destroyed into something.
But are left with nothing.

They really knew this was arriving.
Their love is drowning.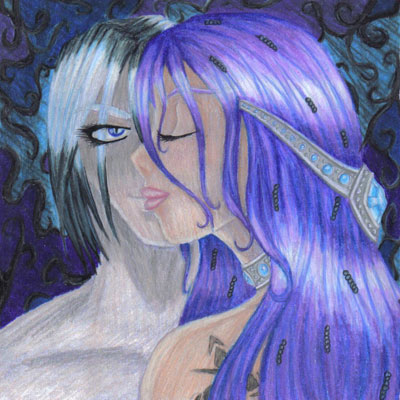 © Kelly K., Fort Collins, CO