Our Last Summer
June 8, 2014
My dear, do you remember?
Our last summer was a fairy tale,
A thousand shades of fantasy,
With you my Holy Grail.

Our walks along the seaside
In sunshine or in rain,
Your sweetness a reminder
That you'd hold me through my pain.

I used to recollect each morning:
The sunrise, and your smile.
Your grin outshone the gleaming sun
And made my life worthwhile.

Do you recall the evenings?
The wind against my face
As we stood upon the pier
Locked in an embrace.

Can you still see my smiles
While I was by your side?
You promised my the world, my dear,
And took me for your bride.

I could see the frothing ocean,
A sinister storm about to break.
I laughed and held your arm, my love,
Not knowing what the sea would take.

Here I lie, remembering
The day that broke my heart.
A flash of light and nothing more—
Then we were pulled apart.

I could not help the memories
Of how in love we were
In our last glorious summer, dear,
But now it's just a blur.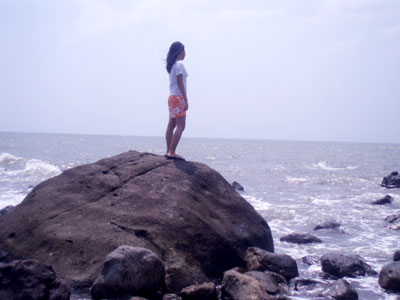 © Grace L., Bacolod City, Philippines