I'm On A Ship Destined To Sink
August 30, 2016
Fate gives me a boarding pass to a ship destined to sink
It's leaving soon, I'm not left with time to think.
Says I can go to dreams and fantasies I've never been;
Feel more joy than ever and see wonders I've never seen.
Left with the decision between logic and inner voice
Only to realize that life has no perfect choice.
A water without any turbulence can make no sea
Risks and first steps make life worth to be.
I have boarded the ship; I have taken my chances
Telling myself not to regret in any circumstances.
The time during the voyage is my life's happiest days
I almost think that I could on this ship forever stay.
But like all good things, the cruise comes to an abrupt end
Hitting the forces of nature that no mortal strength can mend.
Drowned in happiness that the wrecking lays me shocked
Anxiety and apprehension have my immaturity mocked.
Regret floods through me, wishing I've never taken the deal
Taking the happiness signs my future as fate sealed.
At the final hour I desperately grope for life's meaning
Is it a blink of exhilaration or uneventful daydreaming.
My life is and will be forever empty without this cruise
Between a moment or empty void it isn't hard to choose.
Calmer than ever I close my eyes without grief or hate
Accepting the future I have chosen to create with fate.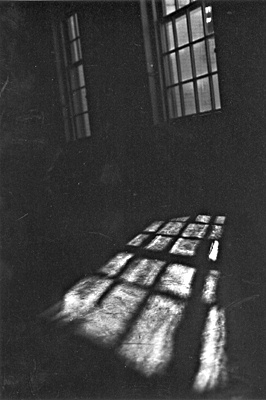 © Mary A., Fullerton, CA