Lock and Key
October 3, 2018
Where is the key?
Oh, please tell me, where is the key!?
I have tried so many but,
I just can't find the right one.
Why won't you open up to me?
Is it something I did, or something I said?
I just want to see the treasure that is inside,
But why must it always be under lock and key?
I often think about how beautiful the treasure
Inside might be, as well as how
Amazing it would be to have it.
And you wouldn't need to worry
I would protect it with my life
And I give you my word that it will never break.
So, tell me why? Am I not worthy?
Just please tell me why you always have to
Keep your heart under lock and key?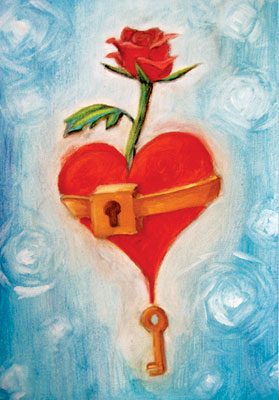 © Louisa L., Pleasanton, CA