A Young God's Night's Dream
December 20, 2018
Sanctify the virtues of the most genuine of gold and mouths of metal,
Those who have bargained with the searing enemy of common man,
For a mere gold coin.
The course of true love indeed did run smooth for some.
Bars upon bars of pure madness, a disorientation of a God's most holy notes,
Sitting on a God's throne of bitter decay,
Feeding a God his tasteless eucharist,
So I call myself a non-believer.
He wishes for his Gods to proclaim remorse,
Yet expects to sit up there, wealth forever ingrained on His pathway,
With liberty of all questioning.
Answer this, you god.
Why am I unholy,
Simply searching for more than the words on ruins?
Lady Justice screams murder at the sight of your etchings.
Why are you holy?
Screeching hate like hell's winged agents,
Whilst you write love over, over again on a tanned paper,
Until love is tarnished and means no more,
Just a dark red stain of supposed hurt.
A used napkin lays under your woman's black pumps.
Like nails on a chalkboard.
Like nails on a cross.
It says a holy man.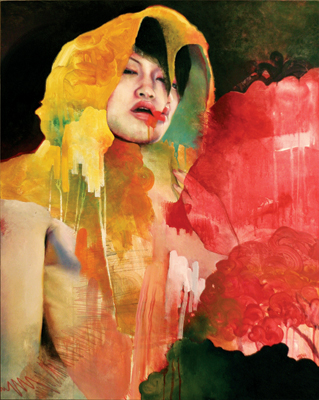 © Anonymous