i never realized i was losing you until you were gone
January 5, 2019
think that what hurts the most is the happy memories
reminiscence of those warm summer nights
staring up at the stars,
secrets spilling from our lips,
words dripping with the sweetest of honey
but when i snap back into the harsh reality
i am alone
in a room filled with the shattered pieces of broken promises
papers ripped apart
papers that once promised a forever
a room without you.
i never truly realized what an empty room felt like
until i stepped into one haunted by the ghost of who you used to be
the sweet girl whose heart was filled to the brim with fairy dust,
whose head was filled with dreams, the girl who picked flowers everywhere she went.
what truly hurts is that it is only a ghost
a mere apparition that may have existed at one point
but will never come back.
where there used to be the biggest heart i'd ever come to known
now grows a deep hatred
where the most beautiful thoughts grew
now holds words only spoken by vicious tongue of serpent
i cannot blame you for this.
you did not wake up one day and become cold
i never realized that i was losing you until you were gone.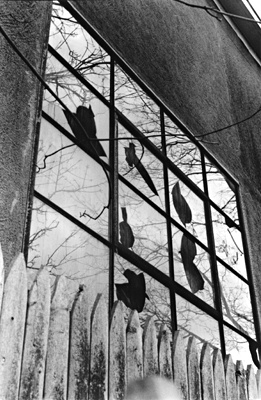 © Halsey S., Marblehead, MA