My Heart
December 20, 2021
My heart is a glorified curse.
I think an evil queen was at my birth
That mistook me for a princess
And put a spell on me.
Because while they say it keeps me alive,
More often than not I think it might kill me.

My heart is a raging thunderstorm.
Lightning cracks and thunder booms
Inside my chest.
Unruly and daunting, I slam the shutters,
Afraid that the raindrops will get someone wet and
Terrified of melting.

With you,
Love is a silent promise.
Which is to say,
You feel it in the spaces in between.
Quiet glances, sweet smiles, and warm touch.
I never feel alone.
You break the curse and calm the storm.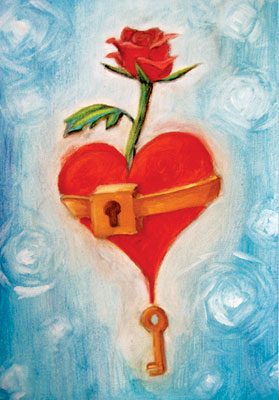 © Louisa L., Pleasanton, CA