Floating
September 8, 2009
(1)
For floating in the world,
I might charge you all I want, but bashed are the crickets on the doorsill, and oh so crazed are the goons under the hooding house roofs.
High and low, out and in, you must come with me, High and low, out and in, you must come with me, High and low, out and in, you must come with me,
And out before the clouds cover up the sun.

(2)
Just as you shut the door,
You must bring me all my minded,
And wander and shouting at the floor
And feel the weight so bind'd.
So will you go and shut the door,
Not leave me put and blinded?



(3)
Poor kid, poor kid, out in the fields
And crawling around the rocks and in the mud.



(4)
For all the gold in the world I would float around the world, eat, sleep, and annihilate the buildings.
For all the pieces of the world, I could only eat and destroy with stomach of the phoenix engine.
With iron and bronze, I will gaze at the world before bowing my head with words, no silence of the mind here.
With the stage, I shall burn the audience. I can graze your ears, shoot you in the heads, and hurry away before turning the light off.
With art, I shall walk on into the eternity, and never stop, can, would, will, want to, wait to, hope to, interpret the idea of, but brandish.
In the purchase, there is no gaze, lest you take on multiple people's lives. I do not harness from anything, just let me bite, and let me chew, and let me swallow. In your prime, I bite and chew and swallow.
On the island, there are stag, crab, dog, and seagull. On the island, I am standing, crushing, dogging, and seeing.
On the island I hover and ring, not for phantoms, not for colors, not for heat or for cold, not for people nor myself, not for the wind or the air, not for the moon and the sun, not for the gods or the stars, not for numbers, time, yester or to, but for the other side of things, the wall between these two things of which I have passed through recently, and the present.
On the island I will be picture perfect.



(5)
Park and lie, hold a fit, and try to hide.
Confide in me a written paper.
Your eulogy is of rising.
Tread the waters.
Rip the jungles.
Move ice.
Flounce.
Fly.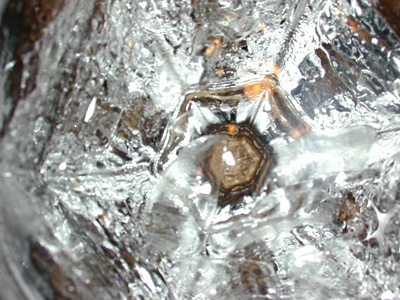 © Maria R., Allston, MA