Spaces
October 1, 2009
I look at my hands.
There's something wrong.
I'm no longer comfortable.
But what could be gone?

My head begins to ache.
It can't stand the thought.
Forget it, for goodness sake!

But between my fingers..
I see it now.
The picture lingers.

NO. Shake off the dream.
It's just a distraction.
Makes me wanna scream.

But what I see there..
I want it so bad.
I can't help but stare.

Between these fingers of mine,
All that I see,
Are your's intertwined.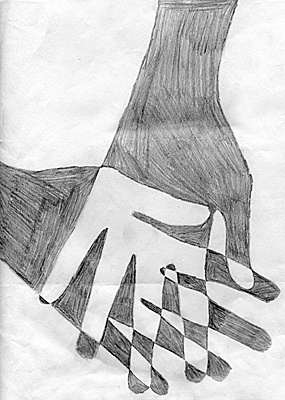 © Warlito B., Tamuning, GU