My Feelings.
September 29, 2009
You look at me and see a girl,
Who lives inside a lonely world.
With nobody by her side.
All she does is ask why?
"Where did everybody go?"
How would she know?
She's in this world feeling unwanted.
She feels as if her life isn't worth something.
All she does is sits in her room and cry.
Falling to the floor, asking god why?
"Why would he do this to me?"
"Im mad, Im hurt, I'm ready to leave!"
"Im ready to leave this world, to be free!"
...I just wrote this just to let you know,
How I feel and now I have to go.
So when you feel like this, grab a paper and pen,
Then start at the top and do it all over again!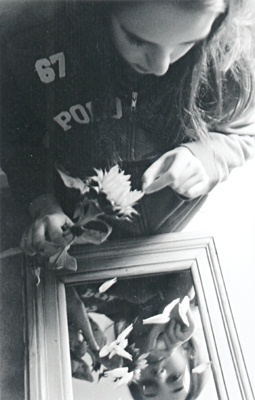 © Cerys W., Marblehead, MA