Tangled Friendship
October 26, 2009
Everything complicated starts off easy

Somedays I wonder if that counts for you and me

Can you tell me where this all came from?

Because I'm sorry but it's gone on way too long

All our words have became a hurtful tangled mess

It seems like sometimes fighting is what we do best.

The sun rises each day and at the end it goes down

yet each day I come to school to see you with a frown

Is the what we want this to be?

Because I think we're both seeing this differently.

I wonder why we bother to keep holding on

Maybe this is the end of out tangled friendship song

and Yes maddie i love you

but sometimes i wonder if thats true

maybe I've lying to myself to long

I don't think we can keep strong

were reaching for more than we can hold in our hearts

Maybe we will end up apart

Maybe I was just not a good enough friend

Wasted tears and lied to myself when I knew it was the end

I always tried to patch up the holes we made

In the end were you just afraid?

Afraid to tell me how you were felt inside?

Instead you hide your emotions inside.

Now you tell me it will never work out between us

So I hide the tears and tell myself it's just another friend that has pass

I put on a smile each morning to make disguise how I feel

Then at night I know I can cry and know you'll never have to deal

With me ever again...

I know I have those friends there for me,

Yet I can't hide the moments that we had

But you seem to have moved on

Now all that remains of us is the emails and this Tangled Friendship song...

The photos remain in the bin

The emails consist of sin

the feeling I cannot throw away

so i guess that's all I can say

You've hurt me

And no doubt I hurt you

But "i'm perfectly Happy" Is something I cant say,

at least not today...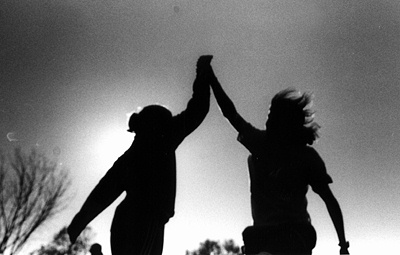 © April P., Marblehead, MA