The Nightmare
November 2, 2009
Long, slender fingers,
Pale, white hands,
Closing around my throat,
As I fall to the sand.

I fall unconcious,
But before I close my eyes,
I see sharp, gleaming fangs,
And think I'm gonna die.

No one is around,
As I try to to scream help,
But no one would have heard me,
Because no words came out.

A drop of sweat rolls down my face,
He lights up a smile,
I try to scream,
But my voice took denile.

As he goes for my throat,
My eyes roll open,
It was a nightmare,
And a frightful token.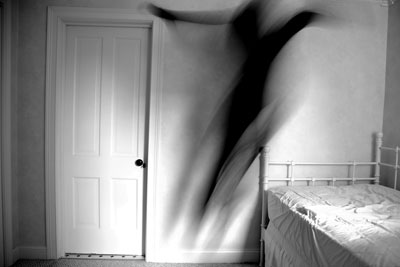 © Sarah M., Blairsville, PA