Experimental Crush
November 8, 2009
I can't help feeling
Drawn to you
Your gravity field
Pulls me in
And i come willingly
I never imagined i could
Feel this way
But the planets all alligned
When you looked into
My eyes
And just like that
You had me hooked
Through all the years
Of chemistry
As we tinkered with
Compatibility
You made me see
How the chemicals react
And now as my
hypothesis proves true
I see all along
It was you
And just like that
You had me hooked
As the mixture of us
Began to flow
I saw i needed you like H2O
And without you...
I would die.
From sparks to flame
From flame to blaze
The fire of our love...
Grew stronger
This burning sensation,
A perfect formation,
My scientific imaginations
Are becoming more real
Every passing moment
That i am with you
The atoms might split
And the planets
Burn to ashes
But nothing could ever
Tear me apart from you.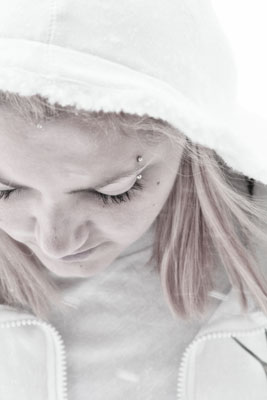 © Jessica F., Bradford, MA