In Your Eyes
November 13, 2009
I wish to fly away on the petal of a rose,
to an ancient place that only love knows.
Where everyday hearts grow and grow.

We could sit in the river,
and float off to sea.
Me with you and you with me.

You know the rythem of my heart
Only reality could tear us apart.

We could sit on swings
and listen to the birds as they sing.

In silence we could reflect,
on how things are so perfect.

In your eyes, I saw the world,
as we laughed and danced and twirled.
In my eyes, you saw the same,
a wanting that cant be tamed.

I knew no one else would do-
when you said "I love you"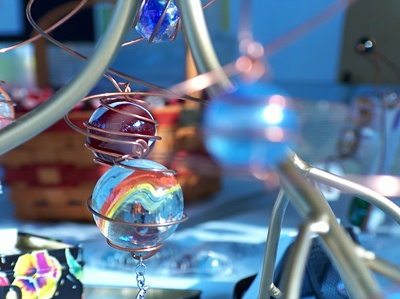 © Sean C., Princeton, IL