Saviour
November 19, 2009
It was another day.
The same type of day.
Sleepy yet not sleepy.
Night gone wasting for insomnia.
Dead thoughts.
Wasted feelings.
Unknown soul.

Then there came one day,
the saviour - a piece of paper.
Same repetitive word.
"Sorry".
Surely around fifteen times.
Her saviour.
An uplifting start.

Walking past those rows.
Those gaps of rows,
smell of those wooden benches.
Just a question, her saviour.
"What's the sorry for?"
"I think you're sad 'cause of me, that's why".
Oh! How that one sentence made her feel warm.

It was just another day.
The same old, hectic day.
Completely felt wasted.
On the verge of her last day.
Last day on a place they called "Earth".
Yeah, a place she would call living Hell.
Her last day.

A pouch of Tylenol's in one hand.
A bottle of water in the other.
Nothing to tell anyone.
Nothing to be remembered for.
Lost all along, time just ran out.
It was all in time.
Five minutes late and she would've regretted her Afterlife.

That white, smooth oval "thing".
Felt that it was all she needed.
Felt like it loved her, wanted her.
Almost in her mouth with a sweaty palm.
Couldn't do it, can't do it.
All in time, just arrived.
That one thing, a parcel of freedom.

Her saviour - a piece of paper.
Her saviour - her sentence.
Her saviour - walking past those benches.
Her saviour - the first period of school.
Her saviour - one word.
Her saviour - her.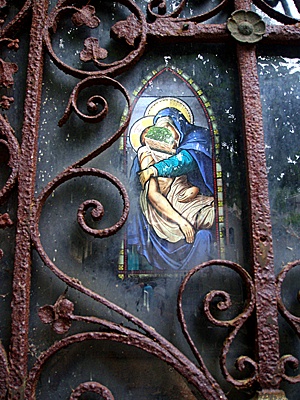 © Rebecca Y., Los Angeles, CA