Famous Imagination
December 17, 2009
Clicks of camera's and the flashing lights,
They blind me.
The red velvet underneath of my feet,
The sparkly dress.
I can see my self whenever I go anywhere,
Smiling in happiness.
Flocked by herds of people screaming,
Jabbing pens my way.
I can feel the bubbles in my stomach,
This isn't happy though.
I can tell that they are truly unhappy,
Something's missing.
Can put your finger on it,
Yet there's emptiness.
Your life is unfulfilled and it hits you,
This is the life.
It just the wrong life,
You don't want it.
Suddenly, I awake, remembering the nightmare,
Of being famous.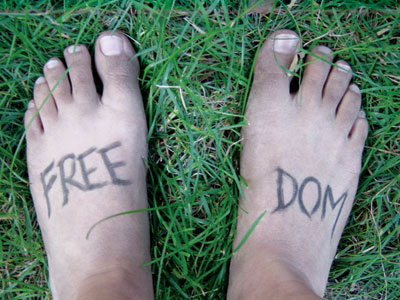 © Anna B., Northville, MI