See the pain behind the mask
December 21, 2009
Yes she smiles, yes she laughs but when she gets home she cuts the act.
Just cause shes happy with her friends doesnt mean its real,
but she does it so people dont see the way she feels.
So while shes there shell smile and try, but when shes here she frowns and doesnt even try, times like this she wants to cry
but people walk in and she tries once more.
So the smile appears and the frown goes away,
she holds in the tears for the very next day.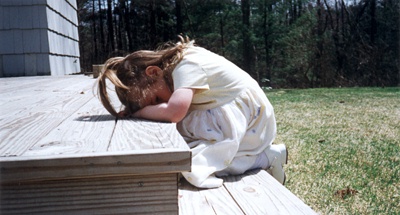 © Katherine B., Hingham, MA