The Beach.
February 9, 2010
I walked along the shoreline;
The sun setting in an orangey tang woven with red.
I enjoyed the squish of the wet sand,
Filling the empty spaces between my toes,
Leaving footprints in the soft earth.

I thought about my life,
How much I'd struggled in my days.
Life was an everyday battle,
One that you had to overcome,
As painful as it would be.

The light swish of the waves,
Fingering its way up the beige substance below me,
Then inching its way back in a back/forth motion,
Was a soothing sound,
The sound of the sweet water took me from my thoughts.

I placed my hand against a palm tree,
And leaned my head up against its husky trunk.
Closing my eyes, I began to hum a tune,
Smiling to myself as I cooed the notes to the little blue crab,
Threatening to pinch my pinky toe.
What a silly little guy.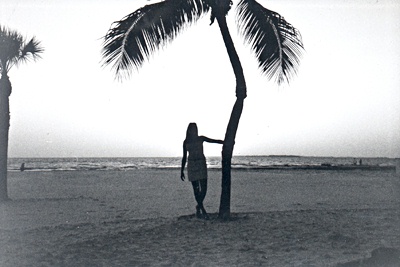 © Kim B., Marblehead, MA