Don't paint the picture, Just show your colors
February 20, 2010
It matters not that you draw a sketch
on the canvas of my brain
fantastical lines, picturesque and sublime

it matters not that you speak of sweet sorrows
the unpromising promises that you'll love me forever
and never will there be a squabble to see

it matters not that flower petals scatter
across the bedroom floor, awaiting and scented
flowers that only bloom, never withering in imperfection

but at last,
what really matters to me?

I admire when you open my eyes to worlds unknown
be my seeker, my teacher; the diary i'll confide in

I admire the sincerity of your smile
to testify the warmth within
i admire the times you fought beside me
whether or not, if i can win

i want you to know
i want you to understand
that chivalrous, prince-like behavior
does not make a man

a man will show his colors
his flaws and his flavor
his fears and his passions
and most of his compassion

love is not a game
but merely an exchange
of our auras, of ourselves
of the colors from our heart

will you show your colors?
or fade into fairy tales?

i think that i like you
but the rainbow has only started...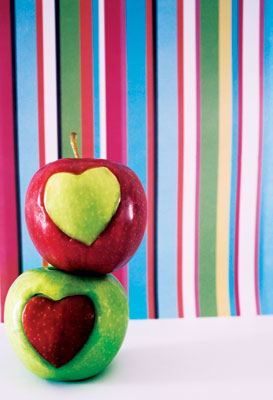 © Lauren N., Denton, TX