Pure Serendipity
February 22, 2010
Pure serendipity.
That's what I believe.
The thing that brought you to me
Not many fools can fall in love
Certainly after all that I have suffered.
But no, there was a light
A phoenix took flight
A genuine message in a bottle
Floated to my lonely island hollow
But written on this piece of paper were not the words
"Give up now"
"Lose all hope in the shadow of doubt"
But rather "Take the chance, don't let time diminish"
"Your prize is in the finish"
So I did.
And oh my at the time of my life I have found in you
I had absolutely no clue
The wonder in this lovely goddess
The words arent there to suppress
Beauty
Humor
Desire
And in you I have found all three
But there is one thing I cannot see
You say you're a ***
When the times are rocky
That I do not believe
You say you worry
When there is no difficulty
But I see a passionate one
Who's vision is not blurry
What I believe is that we were meant to be.
You see, I look past all of the weeds
Until I get to that rose
That I can smell with my own nose
My own nose you see.
I don't need someone telling me their for me
You see, I have a mind of my own
Sure enough as I have a body made of bone
So there is no doubt that a guy like me can see
Although one eye may be lame
Its all the same
Because with me, one eye makes three.
So I know your for me.
And all we have is time
There is no rush
Only good times ahead for the two of us.
So when ever I am asked why YOU are with ME
There is only one answer I can believe.
Pure serendipity.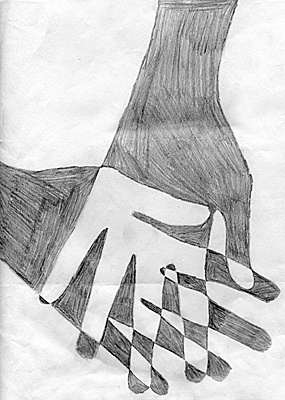 © Warlito B., Tamuning, GU