Your Native Tongue
February 25, 2010
You speak with such style
Articulant fron the roof of your mouth
It takes a new breed to speak.

But, its absense from my ears
brings me ease.
I've been hearing you cackle for too long.

Bitterness in the elivery
and sudden death with you sting,
your native language...

speaks nothing to me.
Hearing the vile dose each morning,
reading your tongue with the everyday rerun.

It takes a new breed to speak.
having anger, hate, and aggression as your collar.
Watching you makes me remember...

I don't hear what you can't deliver
and I can't respond if you're never silent.
A bleeding tongue of lies is your first language.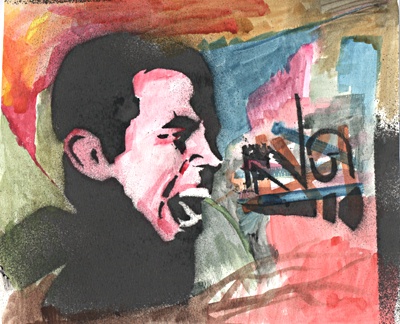 © Joseph G., Phoenix, AZ