Dying In My Trajic Death
March 7, 2010
Dripping blood to the ground in my sorrow.
Turning white as I am drained.
Becoming limp and falling in his pale, firm arms.
Menacing red eyes holding me a prisoner in my weakness.
Losing my grip on reality as he keeps sucking, sucking, sucking.
Biting harder when my blood's too slow to please.
Tracing my neck with his long fingers.
Dreaming, I must be dreaming.
Wakening never comes.
Fighting against the black that threatens to over come me.
Searching for light.
Searching for meaning to fight.
Nothing can help me as I lose to this monster.
Dying in my trajic death.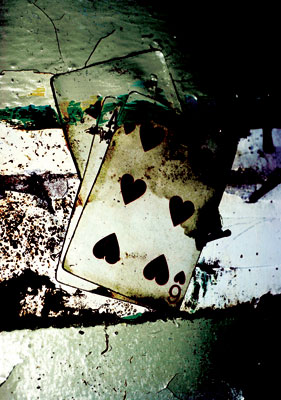 © Tracy A., Scarsdale, NY