My Music
March 29, 2010
My Music

I slip my earbuds in,
Click play
The sound of electric guitars and drums,
Flood my ears
Crash,
Boom,
Bang
I tap my foot to the beat,
I sway my body from side to side,
Noddin' my head to the rhythm,
Lettin' it beat inside.
This is my music
I soon turn it to Beethoven,
The sound of flutes and French horns
Waft through to my ears,
Flooding my soul with warmth.
I sit back, and
Sigh
Feeling comfort flow over me.
This is my music
I can make my own rhythm,
My own beat,
My own dance moves,
You can't take it from me.
I already have it,
Deep down in my soul.
I'll always keep it,
I won't let it go.
This is my music
I sit down at my keyboard,
Letting my fingers fly over the keys.
A cacophony of love and peace
Moving from my fingers
To the keys.
My yes are closed,
My fingers doing their own thing.
This is my music
It will always stay within.
I may not be a great singer,
Or a child prodigy,
But I know one simple thing,
That this is my music,
And you can't take it from me.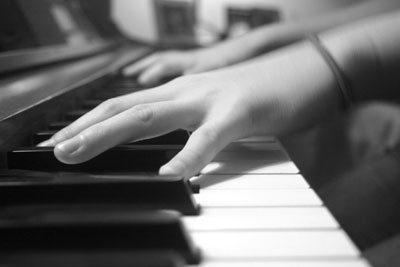 © Elizabeth S., Newton, MA