White Wedding
March 31, 2010
I remember the day Hate and Love got married.
It was late in summer, hot,
But a cold breeze kicked up every few minutes.

Everything was set.
Black and white netting hung from every tree.
The guests, Jealousy, Lies, Honesty, Loyalty, Deceit, Friendship, Anger and their families, were sprawled in the seats, fanning themselves with programs.
Jealousy's daughter got a heat rash and started crying.

The groom, clad in black stood in front of the seats.
He glowered at the guests.
He didn't understand why they couldn't have just done this at a drive up window in Vegas.

Music swelled through the seats,
The wedding march that everyone knows so well.
The bride, dressed in a flowing white gown, started down the aisle.
She tripped.
The organist hit a flat.
The groom rolled his eyes sarcastically.

The bride picked herself up and continued her slow ascent to the front of the seats.
She reached for the groom's hand, but he didn't acknowledge her.
She let her hand fall dumbly to her side.


The priest started mumbling about commitment.
The audience strained to hear over the buzzing of cicadas.
They came to the 'I do's'.
The groom pretended to have something caught in his throat,
So he just coughed and nodded.
The bride shot him an angry glare, then said loudly and clearly.
'I DO.'

Suddenly a large gray dog ran through the wedding party.
It knocked over the bride on its way out.
She cried out, and looked to the groom to lend her a hand.
He stared at her blankly.
She roared in frustration, then chucked her bouquet in his face.
The congregation went dead silent.
Somewhere, a defiant cricket chirped.
The bride stormed down the aisle.
Her dress was torn and dirty from the fall.
The groom watched her go.

The guests all muttered amongst themselves.
It was never meant to be.
Something like that would never have worked out.
They were silly to try.
I remember the day the white wedding was splashed with red.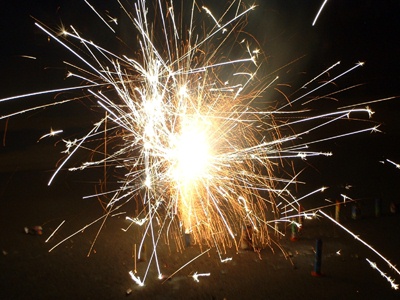 © Kevan B., Beaverton, OR