Twisted
April 16, 2010
Twisted you are, the things that kill me.

The burning hot claws dig into my soft skin, writhing in pain I silently scream.
My soul cracks down the center.
Fragmenting, shattering, falling to sharp pieces.
My shaking hands scramble to collect the broken remains.

But it's my fault.
I put trust in people.
Vile, wretched, fiends that I believed were my friends.
My loved.

They infiltrated my defenses burning me from the inside out.
And now here alone I stand, the blood burning as it seeps through rough cotton.
The crimson splotch slowly moving through the shreds of cloth.
I want it to stop, but I'm the one that caused it.

And there I withdraw from the watchers.
There I twitch, my breath deep.
My mind is expanding, my thoughts solidifying.
I desire retribution.

But to become what I hate,
Would be to become what I am not.
And that would be to die myself.
To become a Twisted.

Flipping through the pages, I think.
The ability I want so fictional.
But yet, ever so much desirable.
If only it was possible.

I just keep falling.
The strong get back up.
They do.
But my shadowy abyss is bottomless.

I wish I would stop feeling.
End the loving.
Cease this caring.
Release from my restraints.

To gouge my own heart out,
Would be mild serenity.
Possibly.
Can I ever know?

Turning off.
Thinking.
To stop it, I would solve my life.
To stop it, I would drive myself to my end.

The twisted liars.
Who can I trust?
Surely nobody can be.
Except those that cease to breathe.

Clenching my fists,
Gritting my teeth.
I stare.
Suppressing.

We are only human.
But we stop far below that statement.
We strive to be good,
Yet the bad is far more pleasurable to our minds.

We all fall short.
Even I regret.
But some do not,
will not repent.

Twisted.
Our world is so twisted.
We are so twisted.
I am so twisted

You tell me you will never hurt me,
And then there is a smile, a tear of sanctuary.
But it last so briefly.
You forget, shoving the sizzling iron into my chest.

I seize my last gasping breath,
Look you in the eyes.
Those eyes that make me feel warm through the cold.
And I crumble.

The ruins remain,
Only to be picked up by another.
Caring, tender, soft.
She picks me up.

But why does my heart deceive me?
When I know, justly, that this is a fake safety.
That behind every good intention,
Is the one that will hurt me.

Abuse me.
Kill me.
In the end.
Killed me.

The desire to live slowly dwindles.
Eroding away from black waves.
My grey stone becomes enlightened by the waters.
The abyss reveals the truth as I spin.

Finally.
I stop.
There is nothing left.
There is no need.

Numb I lay.
Broken.
Coughing blood.
I refuse to be picked up again.

No.
Never again by those vile, tender hands.
Let me be.
Let me be happy in my painful breaths.

Let me be dead.

Let me be dead, you twisted things.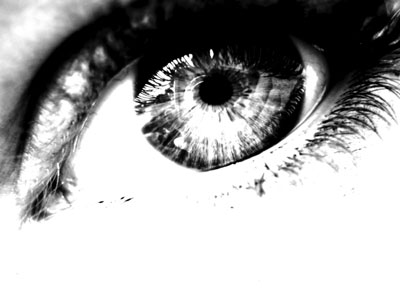 © Lauren S., Reading, Berkshire, UK