Love, Loss, and the Butterfly Effect
April 20, 2010
You were in the hospital.
I remember the embarrassment I felt when I had uttered those shameful words:
"Maybe she's better off…"
I didn't even get to finish my sentence before
I was scorned,
And then I regretted.
No,
Of course you'd be better off there.
But we were all thinking of ourselves.
So after the shouting mouths quieted and glaring faces averted their eyes
I had to deal with me again.
I know I would've been better off,
So, so much better off under their judgment rather than mine.
And when your little sister confided in me,
She said she was scared.
And that she knew why you suffered.
When you were young
You once heard that when you kill a butterfly in the past it distorts the future
And she recalled that to find out, you did just that.
And now maybe the reason your life spiraled into an abyss of depression and hatred
Is due to choices you've made, starting with that very butterfly.
Well in ways I felt like that butterfly.
I was crushed under your burdens, as was our relationship,
So crushed, smashed and destroyed.
But then I thought maybe you were that butterfly,
And my selfish ways of keeping your body alive
Were killing your spirit.
And now bouts of suicidal thinking plague our lives.
When I held your hand and told you
It would all get better
I can honestly say:
I lied.
But on my account, I can say
While holding your hand sometimes
Even with the circumstances worsening
It all feels okay.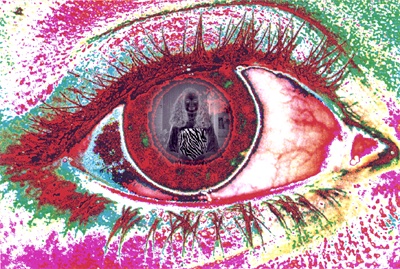 © Cassie H., Carmi, IL